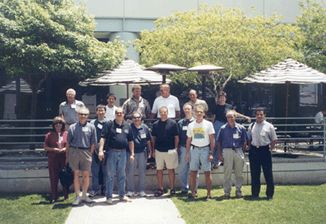 by Flemming Funch

Communities of Value form between people who have a common interest in value. It is mostly used about groups where consumers / customers / regular people are networking with each other concerning a certain type of product or service, or a certain brand. Oldfashioned companies HATE that people are sharing notes about themselves, because they want to just talk TO people without interference. Translation: companies that want to lie to people will try to sabotage any attempt of those people talking amongst themselves. What's new is that those companies will go out of business, unless they change and learn to thrive on the free networking and self-organization amongst the people they serve.

eBay has made it huge by facilitating Communities of Value. Napster was a great Community of Value, but the music industry didn't recognize it, to their own loss. Open Source software is often coordinated through Communities of Value, where both programmers and end-users participate. Linux is a great example, or PHP or MySQL. Communities of Value form by themselves all over the place, wherever online forums are easily available, and regardless of whether any related companies participate or not.

Communities of Value might also form amongst businesses that have similar economic interests, or that might find synergetic relationships amongst each other.

Read more:
Community is the best Commercial, Reshaping the Landscape, Backroads.