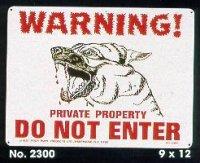 by Flemming Funch

Doc Searls quotes Brent Ashley:
"What pervasaive meme can we come up with that will be strong enough to counter the powerful theft/piracy images? Let's all blog aloud and get the juices flowing, shall we?

Ownership of physical property implies exclusive use. I own my lawn mower, it's in my posession, in order for you to use it I must relinquish its use to you. You shouldn't loan it to your neighbour in turn without my permission, especially as that extends my inability to make use of it. If you take it from me, I am left without its use altogether. I can ask to be compensated for the loss. I lose a physical entity, and therefore control over its use.

Ownership of intellectual property does not imply exclusive use. You can play my music without depriving me of it. You can loan it to someone else without affecting my use, although you should ask my permission. I never lose my ability to have full use of the work. What I lose when you use my work without my permission or recompense is control over its use.

Obviously these are two very different concepts. Yet they're both called ownership . Concepts of theft and piracy of intellectual property just don't fit. How have such ill-fitting analogies come to permeate our conciousness?"
I have some strong things to say about ownership, when I have some time, so later.