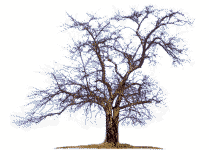 by Flemming Funch

This is what I want: resources of all kinds that are filtered and ranked according to people I trust and respect.

I assume it is a complicated problem, since I don't have it yet, because I'm for sure not the first person to think about it. But I believe it can be solved, if some capable person can work out the math.

The Google PageRanking mechanism is the most successful collaborative ranking mechanism there is, which is able to successfully operate on a huge dataset. For those of you who for some strange reason don't know, Google will rank webpages not only based on what words appear in them and how prominently they appear, but based on how many other websites carry link to that particular page, and how many websites carry links to those websites, and so forth, producing a surprisingly accurate and fair ranking mechanism.

I wouldn't know how to implement that myself. But the basic formulas are available, and Google does it with hundreds of millions of pages, so of course that can be figured out.

But what I want is to do a personalized version of that kind of thing, based on choices I've made about other people, other websites, or about anything else, like books or movies or brands of shampoo. I want not just to get the aggregate 'best' choices, chosen by all websites in the world. I want the best choices by people I know, like, respect or trust, or by the people that they again know, like, respect or trust. And I want a similar, complicated huge matrix calculation that adds all of that up, just for me. And for you.

I'm also talking about involving more dimensions than just the number of links. I want to add up the qualitative judgements of people I have a high opinion of, or that I'm likely to have a high opinion of. So, the further that gets from the choices I explicitly already made, the less value they'd have.

No, I'm not just talking about Amazon being pretty good at recommending books I might want to read. They do that well, and it is a practical and working example of collaborative filtering, but I doubt that their math is very fancy, as they really just recommend other popular choices in the categories I've looked in myself.

I want the algorithm that accurately and fairly adds up the collective advice implicitly given to me by my friends and friends of friends by their aggregated choices, weighted by how trusted their opinions are in relation to me. I mean, I suspect that it is just a formula and an algorithm for calculating a ranking value. Something that can be explained in abstract math, and then we can go and figure out what specific values are included and where they'd come from. If it is impractical to calculate at this point without quantum computers, I'd like to know that too. But I suspect it is perfectly feasible to do this well.