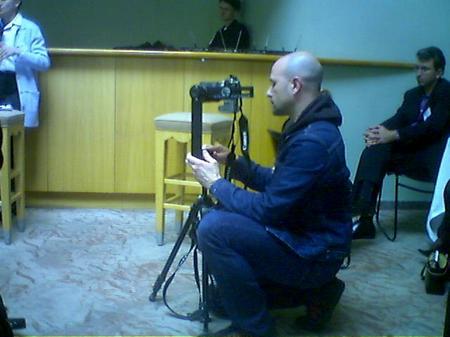 by Flemming Funch

Gilles Vidal is a photographer who makes panoramic 360 degree images. I saw him at work today at an event here. He has, amongst other things, made some wonderful Quicktime panoramas of Toulouse and surroundings. And they're, well, just like being there. Here are some:



Toulouse, dans le quartier Saint-Georges, sur le Quai Saint-Pierre, Place Saint-Etienne et Place du Capitole



La Canal du Midi en Lauragais ; de Toulouse à Agde, le Canal aux couleurs automnales traverse la région du Lauragais



Toulouse: Cathédrale Saint-Etienne



Toulouse : la Basilique Saint-Sernin



la Fête de la Musique, Place St-Georges, Toulouse



Manifestation générale du 13 mai contre la politique gouvernementale, Toulouse



Château de Montségur : tous les 21 juin, plusieurs dizaines de personnes se retrouvent pour admirer les premières lueurs du soleil le jour le plus long de l'année.


You need to have installed the free Quicktime, of course.