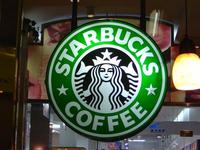 by Flemming Funch

Via Seb Paquet, Goldilock Pricing by Narasimha Chari:
The traditional product segmentation is to offer two versions: a high-end version and a low-end version. However, in some circumstances, it is preferable to offer three versions: low-end, mid-range and high-end. The rationale is that people tend to exhibit 'extremeness aversion' and will tend to choose the mid-range offering. Consider the following experiment (from Hal Varian's paper on Versioning Information Goods):

Simonson and Tversky [1992] describe a marketing experiment in which two groups of consumers were asked to choose microwave ovens. One group was offered a choice between two ovens, an Emerson priced at $109.99 and a Panasonic priced at $179.99. The second group was offered these ovens plus a high-end Panasonic priced at $199.99.

By offering the high-end oven, Panasonic increased its market share from 43% to 73%. More remarkably, the sales of the mid-priced Panasonic oven increased from 43% to 60% apparently because it was now the 'compromise' choice. According to Smith and Nagle [1995], "Adding a premium product to the product line may not necessarily result in overwhelming sales of the premium product itself. It does, however, enhance buyers' perceptions of lower-priced products in the product line and influences low-end buyers to trade up to higher-priced models."

In other words, adding a 'premium' version to the product line actually boosts the sales of the mid-priced version. The newly-introduced premium version steals market share from the mid-range version, but this is more than offset by the market share that the mid-range version gains at the expense of the low-end version - this is the Goldilocks effect. Note that this is purely the result of a cognitive bias - there is no objective rationale for such trading-up.

This may explain the tall/grande/venti segmentation: even though few will order the venti, its mere presence on the menu will induce some buyers to trade up from the tall to a grande. Similarly, it makes sense to add expensive wines to the wine-list that realistically no one is going order.
Seems to be another example of a Support Theory style of human thinking fallacy. By having a set of choices presented in a certain way, we make different choices than if they were presented in a different way. The grande cup of coffee remains the same size, but we feel differently about it if it is the middle choice than if it is the top choice.