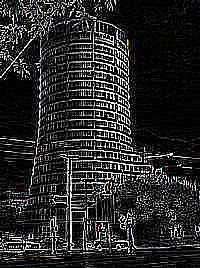 by Flemming Funch

Benoît Mandelbrot is the guy who "invented" fractals. I.e. the mathematical formulas that made them visible in pretty patterns.

He's obviously a smart guy, and now he wrote a book about patterns in financial markets, and part of it is quoted as an article in Wired. Now, when I first saw the link to it, I got excited. Actually applying the best possible math to really understand how to economy works - that would be a splendid idea. Maybe we can calculate how we maximize that everybody gets what they need, and creativity and good work is encouraged the most. That's just a matter of optimizing how the game is played. Well, I say "just", but I don't know how to do it. But with a study of patterns, and simulations, and lots of math, that ought to be possible.

Turns out it isn't about that at all. Seems he's rather appealing to the wizards of wall street to do better simulations of the stock market. And he's appealing to "regulators" to regulate global bank reserves. Oh, I'm sure he knows what he's talking about ...within a certain scope. I just think the real story is way outside that scope. I don't think the Bank for International Settlements have in mind suddenly being regulated. Their little corner of Basel have by treaties been beyond the law and scrutiny of any government for a long time, and I don't see why they would change that. And I have no doubt that they already are spending many billions of dollars each year on computer simulations. And, no, I don't think it is just of the stock market and the employment rates. But what do I know?

Anyway, he does say some quotable things:
A well-managed corporation devotes some portion of its research and development budget to basic research, in fields of science that underlie its main business. Isn't understanding the market as important to the economy as understanding solid-state physics is to IBM? If we can map the human genome, why can't we map how a man loses his livelihood? If millions can contribute a few cycles of their PCs to the search for a signal from outer space, why can't they join a coordinated search for patterns in financial markets?
Well, yeah, why not. Or rather, why can't we run better simulations of our overall society? Or, rather, why can't WE do that, rather than just the supercomputers of some central central bank who isn't sharing what they find?

The first thing we'd notice would probably be that there's a curious absence of know-how on how to do that, and I lot of experts who'll say it is impossible or uncessary. All the more reason for somebody to do it.

OK, it isn't easy, as human factors play a big part. But we really ought to be able to evaluate alternative scenarios for how we structure our society economically. With an eye towards maximizing the lasting benefit for 6.4 billion people, not to mention the planet we live on. As opposed to just scenarios to help capital holders hold on to their capital.