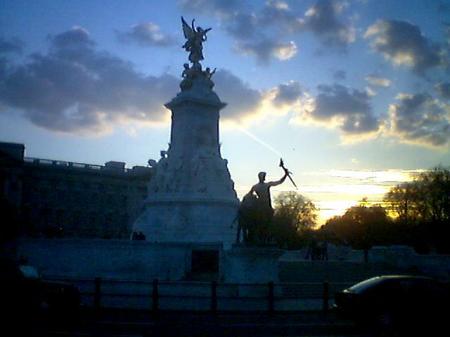 by Flemming Funch

Nature via Slashdot, talks about "Quantum Darwinism":
"If, as quantum mechanics says, observing the world tends to change it, how is it that we can agree on anything at all? Why doesn't each person leave a slightly different version of the world for the next person to find? Because, say the researchers, certain special states of a system are promoted above others by a quantum form of natural selection, which they call quantum darwinism. Information about these states proliferates and gets imprinted on the environment. So observers coming along and looking at the environment in order to get a picture of the world tend to see the same 'preferred' states. researchers suggest in Physical Review Letters, the world would be very unpredictable: different people might see very different versions of it. Life itself would then be hard to conduct, because we would not be able to obtain reliable information about our surroundings... it would typically conflict with what others were experiencing."

Connecting that up with Darwinism sounds a little silly, I'd say. Seems perfectly obvious to me. That the Buckingham Palace has the same number of windows whenever you look at it is not because some little quantum thingies are fighting it out, and the state we see is what came out the strongest. Rather, they need to really get the thing about what you observe being a result of how it is observed. Looking straight at something isn't the only way of observing it. A great many people have observed the Buckingham Palace very carefully over time, and have taken pictures of it, written books about it, etc. In the bigger scheme of things, they're all observing it. It is a simple matter of averages, and maybe of a power law. If the majority of people believe it to be in that particular state (its location, color, construction, number of windows, etc), then that's what you're likely to find, if you don't manage to make the extra effort to find some drastically different way of looking at it. Picasso might have seen it rather differently, no matter what anybody else thought. But most people are pre-disposed to seeing it the way it "is", which means largely the way that the majority of everybody else has seen it. In part because the majority opinion reinforces itself. Nothing to do with darwinism between quantum particles. Maybe natural selection within the attention from observers. If millions of people are seeing it a certain way, whether they happen to be there at the moment or not, and that way works, and is consistent with its surroundings and perceived history, then that's what you're likely to see too. Shouldn't be that hard to figure out. But this is still so strange to anybody who, despite any advances in quantum physics, still thinks about things in a newtonian manner. So they might look for more convoluted ways of figuring it out.