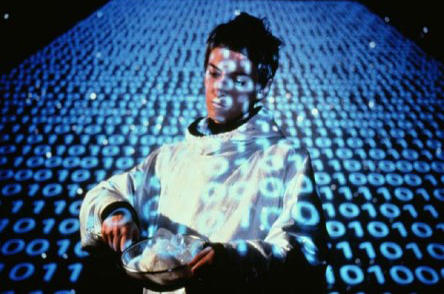 by Flemming Funch

Learning is an interesting subject. How do we know we're learning something? How do we know what to learn? How do know when we've learned it? But, maybe more basic, how do we even manage to pay attention to what is there to learn? How do we notice what we're presented with?

Say you're reading a book, or you're listening to a presentation, or you have a conversation. How good are you at actually remembering even a small fraction of what was said? I know I'm pretty bad at it. Even if I've read a book and enjoyed it, can I say more than a handful of sentences about what it said?
"I took a speed-reading course and read War and Peace in twenty minutes. It involves Russia." --Woody Allen
Even if you took 3 weeks to read "War and Peace", how much more can you really say?

Part of the problem is that books and talks are just a lot of words. They're strung together into sentences, and we might think we understand them, but what are we taking with us?

I've been listening to various memory improvement courses recently. I didn't really mean to, but I just happened to run into them, as I was downloading some other stuff. And another subject I'm interested in is metaphor - how meaning sometimes is transferred much more effectively with a story or a metaphor than with a lot of words that try to teach or persuade.

As to memory, one good piece of advice is that to remember stuff we need to have a framework to put it in. The more you already have a grid of things you know, the better you can put new things into it. An average student in history class might just hear a bunch of seemingly random dates and names and places. But a historian would have a grid in their mind that already connects a lot of dates and names and places together in a coherent framework, and the new information would be many times more meaningful, and he'd be much more likely to remember it, because he has hooks to attach it to. Learning is a lot less likely if there's nothing to relate it to.

As to stories and metaphors, they're very compact ways of storing information. We have an instinctive way of understanding and remembering things that fit together as a story. We know how stories roughly are supposed to work. Like a fairy tale. There might be a protagonist who has some kind of objective, and he runs into various obstacles, and he overcomes them, just barely. We understand that deeply and non-verbally. If we watch a movie, we somehow know if it is satisfying, if the story evolves right, or if something is missing. And we'd be able to re-tell that story without too much trouble, if it is coherent. And even if we didn't remember it all right away, we could piece it together.

That "a picture is worth a thousand words" is a related phenomenon. If we can see how something fits together, we can store it in a much more compact and transportable form in our minds than if we had to remember lists of otherwise disjointed words and sentences.

We have a lot of different kinds of perceptions. We see, we hear, we feel stuff. The very best types of learning connect several or all of these together. We've heard something, and we can talk about it, but we also see it, and we can show it. We've experienced it, and we feel it, and we can make somebody else experience it. And the words are really only a small portion of this, and possibly the least coherent. And yet we often mistakenly assume that if the words have been transferred, the speech delivered, the book read, that this constitutes communication and learning.

So, if you don't control the mode of presentation, what can you at least do to better receive and organize what you were presented with?

- you can take notes
- you can draw a mind map
- you can try to summarize it
- you can discuss the subject
- you can go over it several times
- you can experience it in several different formats, if available: text, audio, video, slides, etc.

An old piece of advice for speakers is: "First you tell them what you're going to tell them, then you tell it to them, and then you tell them what you just told them". Another angle on that is that a really good presentation will tell you the same thing in various formats, and various chunk sizes. There will be a summary, a conclusion, an exploration of the details. There will be visual aids. There will be the presenter's non-verbal queues, like tone of voice and body language. There will maybe be some kind of personal experience, like an exercise. And if it works out really well, all of those are saying the same thing, and supporting each other. They form a self-consistent whole. That's coherence, or congruence. Most presenters don't succeed perfectly in all of that. But even if they don't, you might be able to fill in some of the missing pieces yourself.

- before reading a book, you could look through the table of contents, and page through it, getting an idea of what it is about.
- while reading it, you can make your own notes or drawings of what you're picking up.
- you can find your own examples or counter-examples
- you can find analogies or metaphors. "That is just like ..."
- you can translate it into another medium.
- you can try if you can summarize what the point is.

Any kind of presentation or text will have some kind of structure to it. It might or might not be a good structure, and it might or might not be helpful, but normally there's something there. And there will always be different types of elements. Are we presented with facts, beliefs, opinions, examples, intentions, attempts to persuade, filler material, etc., and which is which? It might be easy to miss if one doesn't somehow evaluate and organize the materials along the way. There might have been just 3 crucial points that the speaker or writer wanted to convey, but if you didn't notice which they were in between all the other stuff, somebody might be wasting their time a little bit.

I'm certainly no master in this. Rather, I notice that way too many things I potentially am very interested in are passing right through my head without sticking to anything, and that's a bit of a waste.