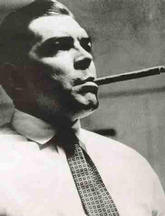 by Flemming Funch

I have introduced a little capitalist experiment to my family in the form of a game. You know, capitalism is when you have some capital and you look around for what you can invest it in, in order to get it to grow as much as possible, so you get more back. That is as opposed to the worker / poor person / paycheck-to-paycheck mentality, which is that you look at what stuff you have, and you go work to get money so you can buy. some nicer stuff. Most of my life, including at this moment, I've been in that second category, spending all my money every month, or sooner, and I've had quite some disdain for the capitalist way of thinking. But, hey, I'm open to re-evaluating things once in a while. And what I do like is the idea that wealth is when you do more with less, and create big results with small means. So, here's the simple game:

Each of us, me, my wife Birgit, my son Zachery (16) and my daughter Marie (19), start with 100 dollars. The object of the game is to make it grow. We will check each week how we're doing. Since we all, me included, have very little idea on how to do it, we might support each other as to where to look for means that might work. But the idea is to develop some kind of business, preferably multiple streams of income, that will expand with as little work as possible, even while you sleep. And you'd be free to use no money at all, or to borrow money, and to involve other people's talents, etc.

I'm tired of working myself into the ground, and having my family just sort of take that for granted. Both they and I need an education in how to work smarter rather than harder. As to my kids, they would otherwise be ready to just go out and join the job market, get a low-paying job, and spend it all every month on buying stuff on credit. That's not really a legacy I'd like to leave them with.