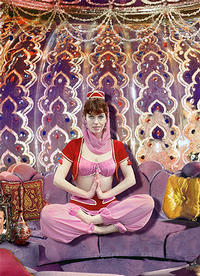 by Flemming Funch

So, do I want to categorize things when I store them, or do I just want flexible ways of searching for things later on? I'm talking about the filing system(s) in my life. My e-mail archive, my personal databases of things I need to remember. Until now my vision has been that a sufficiently multi-dimensional system could be devised where I could easily assign a piece of information to a number of different categories while I'm in the process of saving it, even being able to make up new classifications on the fly. And then, later, when I need to find the information again, it is already classified in a number of different useful ways, as many ways as I feel like, and chances are that one of them is what I need. By date, by location, by people involved, by subjects, by reference to other items, etc.

But the first problem is that no matter how easy the user interface is, I will quickly become tired of categorizing things. I'm already getting way too much e-mail, and even the job of going through it and deleting it, or filing it in even one folder is beginning to be too much work for me. So, would I really want to have to select from dozens of different pulldown lists whenever I file an e-mail? Probably not.

The second problem is that I don't know what my main categories of interest will be next year. I change often, and next year I mostly likely will have a list of new ways of categorizing things, which I couldn't think of now. But am I then going to go back and apply those categories to all my old information? No, I won't have time for that.

So, I must admit that what I really want is that when I need something, I will get it, in an organized, complete and sensible fashion. I want to say "Computer, give me a list of all the people I have sent e-mail last year!". And when I get the list, I want to say "Sort them in order of volume of mail", and then "Correlate the top 10% with the list of people who've called me on the phone". I want the freedom to make it up on the spot. And I don't want to have had to predict that query a year earlier. I don't want to have had to select a dozen pulldown menus on a screen whenever I get a phonecall. I just want to, at best, answer my phonecall.

What I need is apparently an AI that records everything that happens to me, and that is smart enough to be able to give me a complete list of relevant, cross-indexed information, whenever I desire it. Please.