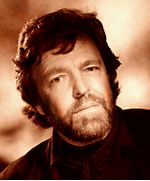 by Flemming Funch

Steve Gillmor interviews John Perry Barlow on his opinions of DRM (digital rights management), intellectual property law, and copyright extension. John is always worth listening to, and he has important things to say.
"I think that anybody who cares about the future of technology -- anybody who cares about the future, period -- ought to be awfully concerned about this. But people who work in technology have been agnostic on the subject so far. They need to recognize that they're going to be faced with a fairly stark choice, which is a gradual concentration around certain trusted platforms that cannot be broken out of and are filled with black boxes that you can't code around and can't see the inside of.

You have to get politically active and stop it from happening, because Congress has been bought by the content industry. The choice is being made at a very complex and subterranean political level. It's being done in standard settings, with the FCC, in amendments to obscure bills in Congress, in the closed door sessions to set the Digital Broadcast Standard. It has very significant long-term effects [for] the technical architecture of cyberspace, because what we're talking about embedding into everything is a control and surveillance mechanism for the purpose of observing copyright piracy, but [it] can be used for anything."
And as an answer to the question of why it is so difficult to present the case that fair use needs to be protected he says:
"It's a difficult proposition because the content industry has done a marvelously good job of getting people to believe that there's no difference between a song and a horse, whereas for me, if somebody's singing my song, I think that's great. They haven't stolen anything from me. If somebody rides off on my horse, I don't have anything and that is theft. Otherwise intelligent people think that there's no difference between stealing my horse and stealing my song. [The content industry] has also managed to create the simplistic and basically fallacious notion that unless we strengthen dramatically the existing copyright [regime], that artists don't get paid anymore. First of all, artists aren't getting paid much now. Second, making the institutions that are robbing them blind even stronger is not going to assure [their] getting paid more. And it's going to make it very difficult for us to create economic [and] business models that would create a more interactive relationship with the audience, which would be good for us economically and good for us creatively."