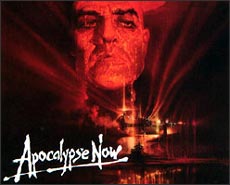 by Flemming Funch

BBC about George W. Bush and his conviction that God wants him to engage the forces of evil.
He had turned to God at the age of 40 as a way of kicking alcoholism, and his faith had kept him on the straight and narrow ever since, giving him the drive to reach the White House.

But all that changed on the day of the attacks on the Pentagon and World Trade Center.Those close to Mr Bush say that day he discovered his life's mission.

He became convinced that God was calling him to engage the forces of evil in battle, and this one time baseball-team owner from Texas did not shrink from the task.
Pretty freaky, really, if Bush really thinks he's now battling the anti-Christ. And nearly all mainland churches in the U.S. are uncomfortable with that as well, and are opposing the war.

I'm not particularly religious, but if I were adhering to the idea of a Christian God (or Jewish or Islamic), I'd be very uncomfortable with the idea that a U.S. president thinks that this God reports to him. That's not what he says in words, but that is the structure of what he says. That God is on his side in the war, and that God will back up his decisions. That does sound like some kind of blasphemy to me. No other U.S. president have had any such hubris in the past.

For that matter, if it wasn't so tragic and dangerous, it would be sort of funny. The fate of the world is in the hands of an illiterate alcoholic delusional coke-head, who hears voices in his head about how he's chosen for a special mission, and who pays little attention to what is going on in the real world. What makes it dangerous is that a sufficiently large percentage of the American population believe in the same comic book vision.