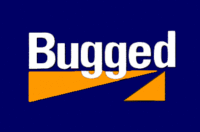 by Flemming Funch

I had quite a nightmare experience with the car we rented from Budget Rent-a-car 3 months ago when we first came to France. And it is no way finished, as it seems they succeeded in ripping me off of $3300 on top of the full rental and insurance we paid, where really it should have been them who ought to have reimbursed me for our extra trouble and expenses.

In brief, we rented a car for 3 weeks from Budget in the airport in Toulouse, France. I opted for full insurance and paid it all in advance. During those 3 weeks we decided to drive to Denmark. On the way the car broke down on the freeway in Hamburg, Germany in the middle of the night. Budget had it towed away, and we went and received a replacement car in the Budget office of the Hamburg airport in the morning. We continued in that car. 6 days later when we were coming back, they weren't done reparing the French car, so we kept driving the German car and handed it back at the end of our rental period in Toulouse. In the meantime they had decided that it was our fault the car broke down, because Ford wouldn't repair it under warranty. They at first wanted to bill us the full cost of the repair (1400 euros) and the cost of transporting the two cars back to where they belonged (1300 euros). I refused. Instead they charged 800 euros for an accident deductible. There hadn't been any accident, mind you. I thought that was the end of it, but the next day another $2300+ was charged to my account from Budget Germany. I didn't get any explanation for it, but assumed it would be the rental price for the German car, plus a charge for transporting it back. Note that I already had paid for the whole period and didn't get any refunds.

When I found that out, I asked my bank to reverse the charges (around $3300). They did that, pending investigation, and I sent them my story and all the documentation. But Budget never answered their queries. So then, last week the bank re-reversed the charges and deducted the amount from my account again. And, well, the checking/visa account was almost empty already, so the result became that it is now $3000 overdrawn, and I'd be in risk of losing my account, screwing up my credit, and not having any way of paying my U.S. bills.

The full story with details is at the bottom, for anybody who's particularly interested. But let me bring out a few points and pieces of advice that are good to pass on:
When you rent a car in a European country from a big car rental company, you might not actually be dealing with that company at all, but with a small local franchise. I realized later that I was dealing with one company in the south of France and another in northern Germany, and not at all with Budget Rent A Car System, Inc, despite that it has big signs and business cards and everything saying BUDGET. Only when you get the final bill do you realize who you've been doing business with.
A car rental franchise in one place has very little interest in covering expenses that are incurred with another franchise in another place, even if it is their fault. Even if it has the same BUDGET sign in the same big letters over each of their booths.
Europe is not the U.S. You can't count on the existence of a general rule that "the customer is always right". Asking to talk to somebody's supervisor might not get you anywhere.
It is common in several European countries that even though you opt for the full insurance, there's a large deductible, which they might well forget to mention to you. The approach of some companies is that if anything at all happens to the car, you pay that deductible. It is often 800 or 1000 euros.
A car rental franchise is likely to have the view that if anything breaks down on the car, the warranty of the manufacturer will cover it. And if they don't, it is YOUR fault. Doesn't matter how many other people have driven the car before, or what state it was in when you got it.
If your rental car breaks down, there's an emergency number to call. But don't expect that they'll actually deal with anything other than having the car towed away. They might leave you in the night in the rain in a foreign country until their offices will open on the next business day.
If you get a replacement car in a different office or a different franchise than the original car, and they make you sign a new contract, it is NOT "just a formality". You're likely to become liable for paying exactly what it says on it. You've better get a written and signed statement from them that says it is a replacement car, and it will be covered by the original contact. Verbal statements mean nothing later on.
A car rental company is free to bill you extra charges, damages, etc., without asking you. It is probably hidden in the small print you didn't read, but it doesn't even have to be. Your bank is likely to pay the charges, even if the money isn't in your account.
If you don't agree with the charges, your credit card company can not just cancel the charges. They might be nice to temporarily reverse them while they're looking into it. But they've already paid the company, and unless they agree with the wrongness of the charge, and they can persuade them to give the money back, there's nothing much you can do about it. Particularly when the charges happened in a different country than your bank is in, and all the paperwork is in French and German.
Neither the car rental franchises nor the bank are going to care much about whether it is fair to have to pay $4600 for renting a small faulty car for three weeks, which broke down and didn't get your where you were going. What matters is what the papers say and what you can prove. Or, what they can get away with.
I have rented a lot of cars, both in the U.S. and various European countries, and I've usually felt really safe and comfortable about the transactions. Minor problems like a broken taillight were usually accepted with a smile and a "Thank you for your business!" But then again, I haven't ever used Budget before. Avis has always been nice to me.


Anyway, here's the FULL ACCOUNT for anybody who's bored or who's really interested:

From the States I ordered a car for 3 weeks in Toulouse, Budget had the cheapest rate. $150/week for an intermediate car, unlimited milage. When we got there I opted for the full insurance and paid it all in advance. Turned out to be 1132 euros. Which is about 3 times as much as the quoted rate, but I figured that "full" insurance would be worth it. Only later did I notice that it said 800euro deductible in small letters. But that's not the point here.

I paid the full amount in cash. They also ran through an authorization on my card for, I believe, 600 euros, as security.

We got a Ford Mondeo diesel car, which was a smaller than standard car, but very nice and roomy. Only problem with it was that the engine died a couple of times when we first got it, as I started off like I normally would expect. I shrugged it off as the car being a little low on power, or us having a lot of luggage, and I just pressed the accelerator a little more and it was fine.

We drove it around in Toulouse and surroundings for a week without incident. Then, we decided on a road trip to our family in Denmark. Certainly shouldn't be any problem with the rental contract as it has free miles and it includes a map of most of Europe as the countries we can go to.

On the way, the car broke down in Hamburg around 3AM in the night. At first it just wouldn't go very fast, and beyond a certain point it would just rev up without moving any faster. We stopped at a gas tank, but couldn't think of anything to do with it. We decided to try to make it a little further to a hotel so we could deal with it in the morning.

We made it a few miles further, and then it just wouldn't move at all. Seemed like the clutch had given up. Now, that was in the outskirts of Hamburg in a residential area not next to anything very useful. A taxi driver checked for us if there were any vacant hotels, but his office insisted there weren't.

Then we remembered to look at Budget's paperwork, and there was an emergency number in France to call. They were very friendly, and the guy called me back a few minutes later and said that a mechanic from Ford would show up within the hour and fix the car. I was very impressed and figured they would probably just come and take care of it, or bring us another car. No such luck. 1.5 hours later a tow truck showed up. The driver spoke only German and all he knew was that he was to take the car away to the shop. Without us, that is. It is raining, in the middle of the night, and we had a lot of luckage, two cats, a sleeping kid, etc.

Another call to Budget's emergency service and I explain the situation. He promises to call back with a solution, and hints at that they might either bring us back to France, to our destination in Denmark, or at least get us a hotel and another car. Then, when he called back quite a while later, while I had been trying to hold off the tow truck driver, the best he could suggest was to find a coffee shop and call him back at 8AM when he might get hold of somebody at Budget in Germany.

We decided instead to take a taxi to Hamburg airport and wait in front of the Budget office there until they would open. Which was another 3 hours or so.

When the office opened I put in another call to Budget France emergency number. I was on hold for about 20 minutes before I got through, and another 20 to argue with them and try to make it clear to the German Budget guy what is going on. Mind you, that is with my $3/minute Danish cell phone. We hadn't planned to spend any time in Germany at all.

The German and the French Budget people seemed to have trouble coming to any kind of agreement. The French people wanted them to give us a car exactly like what we had. Which they don't rent at all there. Then they wanted to be sure we didn't get a car of any higher class than what we had. The equivalent class there would produce a VW Golf which is a much smaller car, and which couldn't possibly fit all our stuff.

Eventually the guy at the counter agrees to give us the smallest car he had that would fit our stuff, which turned out to be an Audi A4, which was approximately the same size, although a bit smaller. After conferring with his manager, they just gave us the car without having reached any agreement with the French branch.

He made us sign the rental contract for it, stressing that that was a mere formality, and we would of course not pay anything extra for it, as we had already paid for the other car and it would all be sorted out in the end. This car otherwise seemed to be a good deal more expensive than the first one.

The clerk at the counter, Markus, also wanted to run through a card for security again. I explained that we had no money on the card at the time, and we in no way had planned for this, and that it wouldn't be reasonable to expect we could do that. So, after speaking with his manager on the phone, he just made up a bogus authorization number for 1495 Euros. That was not authorized. And, again, he insisted that it was just a formality in order to check out the car. A replacement car.

We told him, and later the French emergency guys, and the Toulouse rental office, that we were planning on returning from Denmark 6 days later, and if they had repaired the French car, we'd be happy to switch back and drive the right car back to Toulouse. As, obviously it would be a problem for them if the cars ended up in the wrong country. I was just trying to be nice.

We checked with the same 3 different offices several times while in Denmark, and they each called us several times during that time. Each time we tell them the same story, and repeat that if they get the car fixed, we'll make a point of coming by and switching them. But up till the day before they didn't know if the car would be done. And on the day before, they called and said that it wouldn't be done for another few days, and we should just take the German car to Toulouse.

But still, we followed the first plan and by our own expense spend a night in a hotel in Hamburg on the way down. Despite that we otherwise had absolutely no business or interest in being in Hamburg.

We called them in the morning again, to check if the car was done. It wasn't, and the Emergency office in Paris said that of course that meant that we had to take the German car back to Toulouse. And then we drove on.

But shortly after that both the German office and the Toulouse office started being upset that we somehow couldn't wait an extra three days in Hamburg for the car to be done.

And the Toulouse office now said that they had heard from Ford who had been looking at the car and Ford had determined that it was our fault it broke down, so we'd need to pay for it.

And that is when the whole thing started getting a good deal more bizarre, and I no longer will be able to expect that car rentals are just smooth, good service. And I got more involved in the inner workings of a car rental agency than I'd ever wish.

They had sent the car to Ford, as obviously it was a Ford. Apparently they expected that it would be fixed under warranty for free. But Ford said that the clutch was worn out from driver mis-use, not from any error in manufacturing. Like if one leaves one's foot on the clutch, keeping it half pressed down while driving. Sounds very reasonable. It was a rental car, which had gone 15000km already. Driven by all sorts of out-of-town drivers who might not have been used to a stick shift. The bill from Ford to Budge says in German that Ford can't repair the car for free for them under warranty because the clutch is worn down and that normally happens from the routine use and wear and tear of the car. So naturally Ford expects Budget to pay for it.

But Budget sort of translated that to mean that obviously it is our fault in particular, and we would need to pay for the repairs and any other expenses involved in the whole thing. They gave me a long story about how otherwise they would have to pay it, and it would cost them a lot of money. So? The Toulouse people seemed to be sort of personally suffering because I suggested that I didn't think it was our fault, and that it is their problem to make it all right.

Of course, at this point we were way beyond that they would make anything alright for us. It had cost us lots of extra time and money because their car broke down, and we were trying to be helpful in bringing the right car back. And now they think we should pay for their part too.

Did I actually break their clutch? Very unlikely. I have been driving cars with stick shift for 25 years. I drove the car like I've driven any other car, and have never worn down the clutch on a car, and, no, I don't leave the clutch pressed half down when I drive or anything like that.

I understand of course that if I rent a car and for fun drive it off a cliff or I enroll it in a stock car race or something, the rental agency would be upset and want me to pay for it. But, aside from the fact that I don't think we did anything to break this car, other than drive it, I'm a bit shocked that they will operate that way.

I looked at the back of the rental contract, and indeed it refers to that if it is the exclusive and inexcusable or intentional fault of the driver that generates the damage, the driver would be responsible. No mention of being responsible for parts of the car that breaks during normal use.

Anyway, we drive back to Toulouse in the Audi. Costs a lot more in gas since it uses super gasoline, rather than cheap diesel, and its milage isn't as good. And nothing goes wrong with its clutch, despite that I drive it the same way as the other one, and for much longer.

A few more phone calls from Budget in Toulouse, stating the same things, of how they have a lot of expenses and we should pay for it, and we should take the Audi back to Hamburg and pick up their Ford. I tell them I don't agree, and rather they should reimburse us for our extra expenses.

I hand in the car in Toulouse at the designated day when our original rental contract was up. You know, the period I had paid for in advance. And again, a long discussion with the lady at the counter. They add up their expenses like 1400 euros for the repair, 800 euro per car for getting it transported to its right place, and various other odds and ends. And again, it sounds like it is coming out of her pay check. I keep insisting that it isn't our fault and I don't plan on paying for it. And she talks about how they'll then have to give it to the legal department, etc. I tell them they have no rights to do that.

Then, after another call with her manager, the lady says, ah, well, they've found a better solution: maybe they could just pretend that it was as if we had an accident with the car, and there was a deductable on the insurance, and then they would just charge me 800 euro.

I still didn't think it in any way was our fault, or we were responsible, and really they ought to be covering our expenses. And, no, we didn't really have an accident. But after thinking about it for a while, I figured, well, if that sort of ends the nightmare, what the hell, I can get them off my back. So I reluctantly said ok to that, provided that they promised it would be the end of the matter, and they wouldn't pursue it any further. I felt under duress and blackmailed, essentially. But I thought that would be the end of the matter. They seemed relieved that everything could now be accounted for right. So they charge those 800 euros for the bogus accident deductible on 8/11. $916.39 at the time.

But then, the next day, Budget Germany unexpectedly charged several other amounts on top of that, more than $2300. They hadn't mentioned anything about that. And there wasn't coverage for that on my account, so it was suddenly more than $2000 overdrawn, and I was charged about $350 in insufficient funds fees for various routine items that happened in the next few days.

I don't know what they're thinking. But, most likely, the French Budget guys had refused to take responsibility for the matter in relation to the German Budget people, so the German people just charged whatever it said on their contract, plus whatever it cost them to get their car back. All of which they had told me I of course wouldn't be paying for.

Now, when I discovered those charges, I called the bank and asked for a reversal of the charges and for my card to be cancelled.

It should be a very simple situation. Car breaks down, they replace it. Nothing I at all should be involved in paying for.

I thought that the reversal of the charges meant that the bank sort of took the money back from Budget. And that Budget then would try to come up with some documentation of why they think I ought to pay for it after all. But I learned that it really is the other way around. The bank has already paid the money and can't get it back unless Budget volunteers to pay it back. And the bank isn't going to absorb it as it isn't just some fraudulent charge from an unknown person, but from a company I was already doing business with.

So, the bank eventually deducted the amount from my account again. They handed the case over to another department which will try to negotiate about it on my behalf. But it doesn't look particularly promising.

And who do I complain to? A Better Business Bureau in Germany? The Budget corporate office? The latter might have some potential.

And of course I can quietly enjoy if this page happens to end up on the first page of search results when people go looking for Budget car rental on the web.

So, what did I learn from all of this? Well, the key points mentioned at the top. And to never ever rent a car from Budget again.