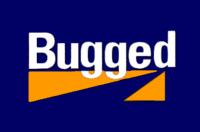 by Flemming Funch

Thanks a lot to you other bloggers who quoted or linked to my Budget Rent-a-Car nightmare story. It is very helpful in getting the attention of the Budget corporate office. Well, it is hard to compete with a car-rental company in a search engine on just their name, as lots of travel sites are going to be linking to them. But it appears prominently in various somewhat more obscure searches, such as Budget Sucks, budget rental problems, budget car nightmare, etc.

Anybody else who want to link to the article, the best link is:
http://ming.tv/flemming2.php/__show_article/_a000010-000922/

I sent a letter to the Budget CEO, which he should be getting around now, telling him where to look for my report on the net. And I included all the documentation and paperwork too of course. Hopefully they will respond.

If not, can anybody think of any other ways of getting through to them? Them being:

Cendant Car Rental Group
6 Sylvan Way
Parsippany, NJ 07054

See, Budget is really just a section of some real estate investment company. Phhftp! I really have something against companies that don't even care about what they're doing at the top, because it is just a way of making loads of money in any which way. And who's this Cendant company?

"Cendant is…

one of the foremost providers of travel and real estate services in the world;

the world's largest hotel franchisor, the world's largest vacation ownership organization, and one of the world's largest car rental operators;

the world's largest real estate brokerage franchisor, one of the largest retail mortgage originators in the U.S., and the world's largest provider of outsourced corporate employee relocation services;

the franchisor of the second-largest tax preparation service in the U.S. and leading providers of travel information processing services worldwide.
And, gasp, I'm a little disheartened. The fuckers actually own a long string of very well known travel and real estate related brands. Travelodge, Ramada Inn, Coldwell Banker, Century 21, CheapTickets, various vacation timeshare companies, and on and on and on, AND Budget AND Avis. And they are all primarily franchises. I.e. they're selling those brand names to some other people who go and do the work. All of those 'companies' seem to be headquartered in the same place in Parsippany, New Jersey. And here I go around thinking I have a choice of car rental companies and hotels and real estate agents, and then they're all owned by the same company that nobody's heard of. Except for they really aren't, because I'm just dealing with some franchisee who's trying to make money and who's bought the right to use that brand so that I can be made to believe I'm in good hands. What a big scam.

OK, Cendant just bought all those companies. They didn't necessarily invent them. Like, they only bought Budget last year. So I can't necessarily blame them. I'll write about what is wrong with the whole subject of corporations somewhere else.

But, is Cendant, who had $1.7 billion of profits last year, going to care a twit about whether a couple of their franchisees ripped me off of 3000 bucks? Probably not in the least. But they would care if I put a spot on one of their valuable brands. So that will be my plan, unless they respond in some kind of reasonable manner. I'm just a litle worried about whether there's even anybody home to respond, seeing that kind of corporate structure.