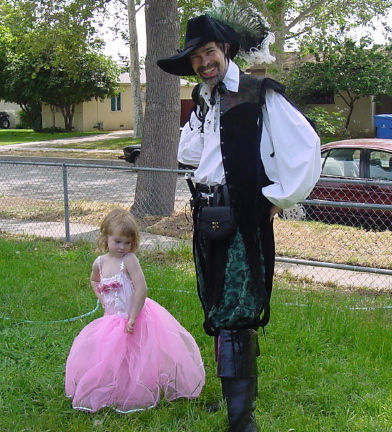 by Flemming Funch

For many years it has been my intention and my ideal to live in the present. Be here, pay attention, take time to smell the roses. Most that I've learned about myself, about others, about philosophy and metaphysics, about being organized, about solving problems, about dealing with conflict, being effective, and about health, happiness, and even enlightenment - it all adds up a very simple truth, the value of BEING right here right now. As opposed to getting lost in mental abstractions and worries about the past and the future; things one should do or that one must avoid; whether one is right or wrong; what other people think, etc.

Why is it so hard, then? I've experienced plenty of proof. The peak moments of my own life were when I was really there. Big complicated problems evaporated the moment one actually showed up to face them. In working with a great many counseling clients, the outcome that made a difference was always that the person actually showed up in the present, rather than going in circles about the past and the future and what they mean. The most inspiring and alive people I've met have invariably been those who basically just were present. The magic goes deeper than words can easily convey.

But currently, for me, it happens much too much in glimpses, rather than as an ongoing thing. For a down-to-earth example, my desk is usually a mess, as is the pile of stuff lying next to my bed. Most of the time I'm just frustrated that I might not be able to find the note I was looking for, and I just step around the pile, or deposit something else on top of it. But once in a while, like every six months or so, I suddenly look at the pile with some degree of shock. "How can anybody work with their papers like that?!?" And I dig into the pile and sort it out. Which isn't really a big deal once I get around to it. For that matter, five minutes of sorting it once in a while would probably take care of it. But when I look at it after six months I get horrified to find ridiculous items at the bottom of the pile, taking most of the space. You know, like, I've wondered for months why the papers always tip over, and when I finally look, there's a pair of headphones and an alarm clock lying at the bottom. Which is easy to fix, they don't even belong there. No problem once you actually look.

Maybe your desk is spotless and you don't have that problem. But I bet most of you, like me, do the same thing in many other less obvious parts of your life. Like, I have a great time just hanging out with my family, and I notice I hadn't done that for a while. I look in the mirror, and actually notice myself, and realize I hadn't done that for months. Or I think about a person I'm fond of and realize that I haven't been in touch with them for years. I go lie under a tree and look at the clouds, and remember I hadn't done that for several years.

Now, if it is years between that I actually show up in the moment, to be present with a certain chunk of life - life can zip by pretty quickly. I am, what ... I have to calculate .. 44 years old, and I'm not quite sure what I did the last 25 years. Oh, a lot by various counts, I'm sure. But I didn't entirely pay attention. It is a bit of a waste if it is weeks or months between where I notice where I actually am. But then, when I notice, despite that the circumstances are different, it is always the same Me who's there. That's at least some comfort. No matter how much I forget, *Now* is always here to get back to.

I suppose that noticing it and worrying about it is some way of dealing with it. But better would be if I actually stayed for once. There's obviously no other real place to be. It is always now, and it always will be. Everything else, however pressing it might seem at times, is flimsy and secondary in comparison to reality. Just mental mirages, an incestrual misuse of my powers of abstraction.

Some people never leave the mental world at all, and will to their last breath hold on to the belief that their self-referential ideas are what is real, and the magic of the present Now is just some fuzzy primitive myth. I don't plan on doing that. I know I exist. I will open my senses more to that. Glimpses are not enough. Life is an amazing thing - no reason to waste most of it by not paying attention.