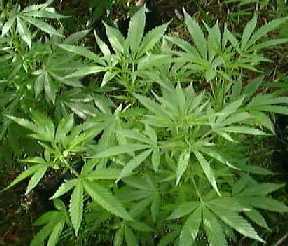 by Flemming Funch

A good article on alternet about the costs of the drug "war".
Each year, the U.S. government spends more than $30 billion on the drug war and arrests more than 1.5 million people on drug-related charges. More than 318,000 people are now behind bars in the U.S. for drug violations. This is more than the total number of people incarcerated for all crimes in the United Kingdom, France, Germany, Italy and Spain combined.
Well, I believe that the meaning of an action is the result that it gets. The purpose of the drug war is obviously to finance a multi-billion dollar criminal cartel, to make sure that the american population get unpredictable bad quality drugs, paying as much as possible for them, and it is to acquire hundreds of thousands of prison slaves who can work for the commercial prison industry for next to nothing.

If we even assumed it for a moment to be a worthwhile goal to inspire people to use fewer drugs, of the kind not manufactured by the pharmaceutical industry, then prohibition and criminalization has the worst possible record. In Holland, where one can freely buy hashis in coffeeshops, there are half as many cannabis users as in the United States, and Holland has amongst the lowest rates in the world of hard drug use, overdoses, drug crime, murders, and any other bad stuff that relates to drugs. See here, here, here or here. As several of these articles point out, the real studies are mostly forbidden reading in places like the U.S.

The drug war is a criminal scam. Its likely aim is the complete opposite of what it claims.