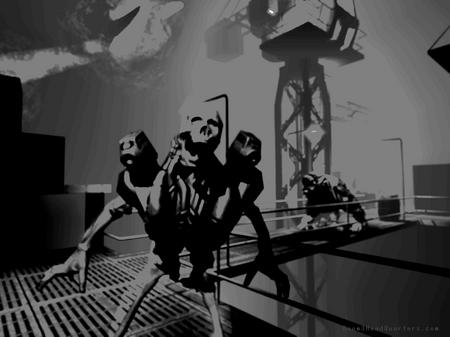 by Flemming Funch

Bernie DeKoven on e-playing and e-learning, via Doc Searls:
I call it "learning by dying" and I think it's probably one of the most powerful contributions that eplaying has for elearning. The most fun and efficient way to master most computer games is to play until you get killed, and remember what killed you. You usually have a few lives to sacrifice to learning. And you can always start over. This approach to learning has given most young people so much confidence in their competencies that, when confronted by a new game or new technology, they hardly ever need to look at the instructions.
That is indeed a different way of learning. Different from what I grew up with. My kids quite obviously prefer to learn a different way than I. Is it better? For some purposes it obviously is. And more fun. And maybe the educational system needs to better catch on to this whole thing.

Learning by Dying. Something kind of disturbing about that, though. Although, it is maybe closer to how nature works than any other educational system we've cooked up. Maybe we need to recycle ourselves more often. Speed up evolution.

Anyway, he also quotes from an article Online Learning and Fun, about:
"...the concept of meaningful failure. A player learns through trial and error and especially from mistakes, trying a different approach to accomplish the task at hand. Games often provide multiple opportunities and methods for a player to succeed. If a player fails using one approach, there are other ways to solve the problem. e-learning can leverage this gaming approach, offering multiple means of solving problems to encourage exploration and learning from failure."
Yeah, we need to fail more often. Fail in the good and meaningful way. Gotta know how to die, and be reborn, stronger and smarter. The faster the better. We're too stuck in things we really ought to drop and move on from. Go to the next level.