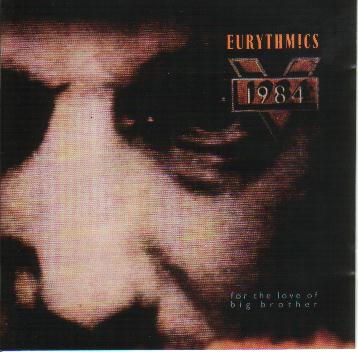 by Flemming Funch

You could say it is just politics and differing opinions on issues, and different styles. But I'm afraid it is much more. Now, here's part of an Op-Ed piece in New York Times yesterday:
It's understood that incumbents campaigning for re-election will spotlight the good news and downplay the bad. The problem for President Bush, with the election just three weeks away, is that the bad news keeps cascading in and there is very little good news to tout.

So the president and his chief supporters have resorted to the odd tactic of claiming that the bad news is good.

The double talk reached a fever pitch last week after the release of two devastating reports - the comprehensive report by Charles Duelfer, the chief U.S. weapons inspector, which destroyed any remaining doubts that Iraq had weapons of mass destruction; and the Labor Department's dismal employment report for September, which heightened concerns about the strength of the economic recovery and left Mr. Bush with the dubious distinction of being the first president since Herbert Hoover to stand for re-election with fewer people working than at the beginning of his term.

Mr. Bush turned the findings of the Duelfer report upside down and inside out, telling crowds at campaign rallies that it proved Saddam Hussein had been "a gathering threat." It didn't matter that the report, ordered by the president himself, showed just the opposite. The truth would not have been helpful to the president. So with a brazenness and sleight of hand usually associated with three-card-monte players, he pulled a fast one on his cheering listeners.

Vice President Cheney had an equally peculiar response to the report, which said Iraq had destroyed its illicit weapons stockpiles in the early 1990's. Referring to the president's decision to launch the war, Mr. Cheney said, "To delay, defer, wait wasn't an option."

The September jobs report, released on the same day as Mr. Bush's second debate with Senator John Kerry, was deeply disappointing to the White House. Just 96,000 jobs were created, not even enough to keep up with the monthly expansion of the working-age population.

The somber findings forced the president's spin machine into overdrive. Reality, once again, was shoved aside. The administration's upbeat public response to the Labor Department report was described in The Times as follows: "The White House hailed it as evidence of continued employment expansion, saying that it validated Mr. Bush's strategy of pursuing tax cuts to support a recovery from the 2001 economic downturn."

In the president's parallel universe, things are always fine.
It is not just something to say. It is actually quite remarkable that it is possible as a strategy. Politicians have always been bullshit artists. But until sometime recently it wasn't quite possible to completely disregard the truth and to deal almost entirely in double-speak. We are pretty much talking about a parallel universe. About half of the U.S. population thinking that what they're hearing sounds about right. They'd like to hear that things are going well, and we're making progress, and people are working hard. And the numbers don't matter, and it doesn't matter what the actual situation is. And what is remarkable is that even if the facts are reported, fairly visibly, at the same time, it is entirely possible for the public figures to stand up, without flinching, and say that something entirely different happened.

It is like a bad magician on TV. Half of the audience sees really clearly that he drops the card under the table, and the card he then shows you, he took out of his sleeve. You saw him take it out of his sleeve, and it was really obvious. But the other half of the audience thinks that he does real magic and it is no trick. It must be telekinesis. And he looks so honest and sincere. Doesn't matter if the observant part of the audience insists and explains how they saw him pull it out of his sleeve. Doesn't matter at all.

I am on one hand really impressed at the mastery of deception. The facility with which half of a population of apparently normally functioning human beings can be brought into such a complete trance. And on the other hand I'm horrified about how badly the tricks are done, when seen through the eyes of the other half. No, not just that they disagree with the message. The tricks are done in an unbelievably obvious, sloppy and amateurish manner. But they work. They really work. Big things, like wars and economy. And little things like from the last presidential debate:
Kerry: The president got $84 from a timber company that he owns, and he's counted as a small business. Dick Cheney's counted as a small business. That's how they do things. That's just not right.

Bush: I own a timber company? That's news to me. ..... Wanna buy some wood?
And people laughed. It was really stupid. But he deflected the real question in an instant, while being able to claim he didn't lie. He did lie. He does own a stake in a timber company. See factcheck.org. And, yes, Bush would qualify as a "small business" based on that $84 of income. So that he cleverly can include himself in the number of people who would "get hurt" if they don't get some even bigger tax cuts. Did he really do that little sleight of hand on live TV that consciously and masterfully? No, he was probably just being stupid. But it works. The truth doesn't matter. Makes no difference in that parallel dimension. If everybody has an attention span of a fish, who cares if even the end of your sentence matches the first part.

Now, if that parallel dimension would just split itself off, and Bush could move there with all those people who'll vote for him, and a bunch of nebulous terrorists they can be freaked out about, and they can all stay really happy that they're doing the right thing. Then the rest of us could get on with the world and start cleaning up the place a bit.