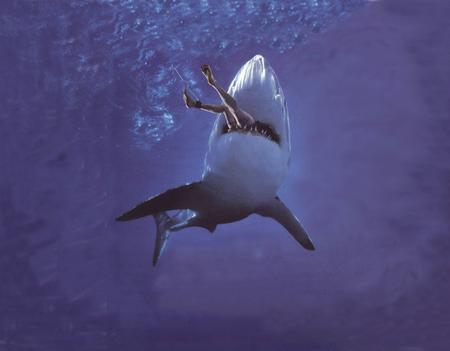 by Flemming Funch

Slate article The unteachable ignorance of the red states, as part of a little series, of, as it says "depressed liberals analyzing what ails them". Excerpt:
The election results reflect the decision of the right wing to cultivate and exploit ignorance in the citizenry. I suppose the good news is that 55 million Americans have evaded the ignorance-inducing machine. But 58 million have not. ....

Here is how ignorance works: First, they put the fear of God into you—if you don't believe in the literal word of the Bible, you will burn in hell. Of course, the literal word of the Bible is tremendously contradictory, and so you must abdicate all critical thinking, and accept a simple but logical system of belief that is dangerous to question. A corollary to this point is that they make sure you understand that Satan resides in the toils and snares of complex thought and so it is best not try it.

Next, they tell you that you are the best of a bad lot (humans, that is) and that as bad as you are, if you stick with them, you are among the chosen. This is flattering and reassuring, and also encourages you to imagine the terrible fates of those you envy and resent. American politicians ALWAYS operate by a similar sort of flattery, and so Americans are never induced to question themselves. That's what happened to Jimmy Carter—he asked Americans to take responsibility for their profligate ways, and promptly lost to Ronald Reagan, who told them once again that they could do anything they wanted. The history of the last four years shows that red state types, above all, do not want to be told what to do—they prefer to be ignorant. As a result, they are virtually unteachable.

Third, and most important, when life grows difficult or fearsome, they (politicians, preachers, pundits) encourage you to cling to your ignorance with even more fervor. But by this time you don't need much encouragement—you've put all your eggs into the ignorance basket, and really, some kind of miraculous fruition (preferably accompanied by the torment of your enemies, and the ignorant always have plenty of enemies) is your only hope. If you are sufficiently ignorant, you won't even know how dangerous your policies are until they have destroyed you, and then you can always blame others.
The thing I wanted to comment on is the changed perspective of realizing that lots of other people really don't work like you, and you can't particularly change it directly.

I would instinctively always expect that I could appeal to reason in other people. I'd expect that if the facts are brought together, and we talk about things, we'd all reasonably come to relatively similar conclusions about what is going on. We might have different preferences, but we ought to be able to form a common picture of what is there and what the factors are.

And the, at first, depressing truth is that there's a large number of people that don't seem to work like that, that certainly don't believe in stuff like that, and that won't respond to it. I.e. for them it is not about getting the facts together. They can't be convinced with facts. It is not about talking it all over as reasonable people. They don't listen to certain things at all. It is not about reaching a consensus, because they don't believe in consensus.

But, see, it is only depressing if you mistakenly assume something different about others than what is there. You only get disappointed if you expected something to happen that then doesn't happen. If I expect to be able to reason with somebody and I can't, it is disappointing. But if I didn't expect it or assume it, there'd be nothing to be disappointed about.

If I kept lions as pets, I might assume and expect certain things from them. Being able to reason with them wouldn't be one of them. Them being sincerely concerned about my well-being would probably not be one of them either. They're wild beasts, but within a certain framework we might enjoy each other's company. But I'd always be on guard and knowing where the tranquilizer gun is. And I'd keep them well-fed and not turn my back on them. But I wouldn't be disappointed if I couldn't talk reasonably about the philosophies of societal structures with them. They probably have no concept of that, and that's no big deal, as long as I don't depend on it.

Likewise if certain groups of people are living within a certain worldview which from my perspective is very limiting and even ignorant concerning the facts of life. Or cruel and inhumane, for that matter. It is only something to be depressed about if I assumed it to be otherwise and only found out late that it wasn't.

If it were very clear that people living in different cities lived by different rules, and the rules were clearly posted by the entrance, one could live with that. If I knew that in City B one could get shot on sight if one was caught chewing gum, I'd refrain from chewing gum if I went there. Or if I couldn't live with that, I'd stay away from there.

The trouble is that the world isn't marked up like that. Well, it is to some degree by countries, but that is too crude. It is hard to see the geography of people's worldviews. So we tend to default to assuming that everybody else is more or less like us.

Which for stereotypical "liberal" people tends to be to assume that people are fundamentally good and decent and that if we just bring out the facts and talk everything over, we could reach a consensus, and everybody's needs could be taken care of. And for stereotypical "conservative" folks, it is to assume that everybody's out only to get the best for themselves, and it is a dangerous world out there where only the strongest and most disciplined people survive, and it is a waste of time to listen to the people who have the wrong ideas. OK, those are U.S. categories. Looks different in other countries.

The differences in worldviews are so pervasive, and so hard for any of the "sides" to perceive, that it becomes very frustrating to try to agree on anything.

But my point is that it is less frustrating once one realizes that the worldviews really are different and that it isn't easily changed. I.e. instead of trying to reason with people who can't be reasoned with, adopting a more simple stance of working around that, above it, below it, rather than against it. Treat lions as lions rather than as people. But put a fence around them.

On a related note, I'm right now on various mailing lists about success, entrepreneurship, wealth-building and similar things, because, well, I need to figure out some more sustainable ways of making a living, and need some inspiration. One of those newsletters sent me a thing yesterday about "Believe That You Deserve To Be Wealthy". Which generally is a good theme, of course. If you want to be succesful and make a lot of money, you'll have to believe it is a good thing. If you love money, you're more likely to have it. But then they give this advice:
No amount of effort on your part will overcome a faulty philosophy. If, deep down, you believe that wealth is a sin or that money is dirty, or wicked then the first step is for you to correct this error or give up all hopes of wealth for you and your family.

What is a 'wrong' philosophy with regard to making money?

Anything which could be described as altruistic, socialist, collectivist, communist or any one of its thousand manifestations no matter what the label, no matter what the disguise, no matter what the smokescreen.

Without exception, every self-made millionaire I have met was a rugged individualist. Most of them despised government, although many were clever enough not to say so in public. And believe me, there were approximately zero socialists amongst them.

A socialist, whatever he calls himself, is someone who believes that brute force should be used to loot from the productive, in order to provide handouts for the unproductive. No matter how you disguise it, or make it look fancy, that's the plain truth of the socialist doctrine.

I believe that it is impossible for you to attempt to get rich if you have some nagging doubt that money is the root of all evil, that Capitalism is bad or that wealth should be divided up amongst the needy. You have surrendered the philosophical high ground if you sign up for any of these positions.
I don't think I'd be wrong in guessing that this guy voted for George Bush, even though he is probably an intelligent and successful person. And, now, I'm not going to swallow that at all, or that that's any prerequisite for being successful or wealthy. First of all, it seems a bit upside down. Last I looked, it was marxism that promoted that wealth should go to the productive people as opposed to the unproductive people. I.e. to the people who do the work. Capitalism, on the other hand, is about being able to multiply money without any need to do actual work, by organizing others to be productive and to give the results to you. Oh, that's not an easy task in itself, and not for dummies. And it is not necessarily a bad thing to be able to organize others to do work. But it certainly isn't based on rewarding the productive people. Maybe rewarding the most inventive people, who can get the most people working for them. And one of the tools is to coerce governments into taking money from productive people and converting them into handouts to your companies. It is a different kind of socialism, the socialism of the elite, and the anti-thesis of a truly free market. Anyway, I've said enough things about that before.

My point here is that there are plenty of people who deeply believe that it is moral and good and right to serve only yourself, and that it would be immoral and wrong to try to do good for all people. You know, the only moral thing to do is to maximize your own profits, and if you actually think you can care about other people doing well too, you're misguided, soft and ineffective, and probably some kind of commie subversive who wants to steal from good people.

Here's another area where I instinctively would tend towards making the mistake of expecting that other people would work roughly like I do. I'd tend to assume that everybody else of course would prefer that everybody was doing well, and that everybody's basic needs were taken care of. That everybody were successful. It both seems logical and feels right to have concern for the whole, for how our whole society and our environment might be organized for the maximum benefit of all.

But again, some people have absolutely no interest in making things work for everybody. On the contrary, that's a ridiculous and immoral idea, running counter to everything they believe in. Listening to everybody's ideas and trying to reach consensus is crazy wishful thinking and a waste of time. The only logical thing to do is to do the very best you can for yourself, whatever it takes, and to keep the losers away from you, who'd just want to steal what you've done.

I find it rather revolting to even try on for size that kind of mindset. Feels a bit like becoming a racist slave owner. Or a gangster. Anyway, I don't plan to. I will choose to believe that people can be successful together and, for that matter, that they can become a lot more successful together than they can in one-on-one combat against each other.

But the point is, again, you can't argue with strongly held views like that, if your basis for arguing is outside the boundaries of that which they believe in. So, you will often be more effective by recognizing that and not try to cozy up to sharks. Sharks eat you if they're hungry and you seem to be tasty. Not because they're mean, it's just what they do. Arguing doesn't make a difference.

What rather might make a difference is to step up a notch, into a meta level, below which those various worldviews live. The more effective change takes place by changing the game itself.

You might fail utterly in trying to persuade a predatory capitalist to be nice to poor people. Or in persuading a fundamentalist christian to freely discuss the nuances and assumptions in different kinds of beliefs. Or in persuading a shark to not eat people.

Sharks haven't changed evolutionarily for several millions of years, because they're very good at what they do already. Efficient killing machines. One human is no match for a great white. But, on the other hand, organized humans can take them out any time they want to.

Some people have fairly predictable, but effective, ways of behaving, which maybe seem repulsive to you. If you meet them alone on their turf, you might well lose. But if you're organized enough and resourceful enough to change the environment they live in, they might suddenly be the weaker species.

A predatory capitalist who has no moral but profit can only survive well in a certain type of environment. Which exists in abundance at this point. But if a sufficient number of people, instead of trying to pursuade him to change, will rather change the rules of the game, he'll have little chance.

And I do happen to believe that different rules are gradually emerging, which eventually, in our collective evolution, will outcompete the individualisticly predatory behaviors mentioned.

But such a different environment or a different game doesn't exist yet, other than as a vision and as pockets here and there, and in certain areas of the internet. It is not what runs the economy or your government. A global collaborative society organizing for the well-being of all is just a dream at this point. It is a jungle out there, and there are cannibals and wild animals who'll eat you for lunch and not think twice about it. So, organize amongst yourselves and around them, but don't argue with them. And don't have a battle of wits with anybody who doesn't have any. You might lose.