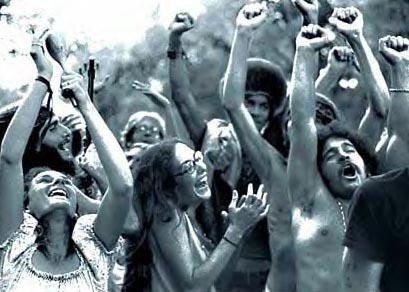 by Flemming Funch

A reminder from Dina. The Sounds of Silence:
"And in the naked light I saw
ten thousand people, maybe more.
People talking without speaking,
people hearing without listening.
People writing songs
that voices never shared,
no one dared disturb
the sound of silence.

Fools, said I, you do not know,
silence like a cancer grows.
Hear my words that I might teach you,
take my arms that I might reach you.
But my words like silent raindrops fell
and echoed in the wells of silence"

Listen. Instead of falling prey
to our neon Gods.