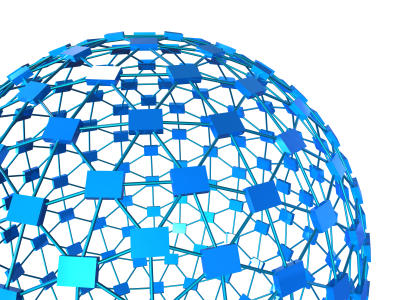 by Flemming Funch

A couple of comments to my recent articles made me consider the importance of truth in effective collaboration networks. How can people truly connect if their connection is based on lies? Maybe collective intelligence is proportional to the amount of truth in the system.

Truth can mean different things to different people, of course, and there are several angles to this. To me truth is a coherence between realities and their representations. There can be many levels of reality and many levels of abstract representations. Truth is when what you say or imply is there actually is what is there, and when you actually say what is there.

It is rather relative, but, still, we recognize truth. Have you ever experienced having a conflict with somebody else, where you dig into the defense of your separate positions, and it is really upsetting, and you judge each other as being wrong, but then at some point, some key piece of information is exchanged, and you both, at the same time, have an "Oh, that's what's going on, now I understand!" kind of realization? It is a big sigh of relief, where the conflict just instantly evaporates. You realize that you defined a key term differently, or that you made assumptions that turned out not to be true, or you used different approaches, valid in their own right, but conflicting. Truth is freeing. It opens doors, makes things flow.

Between individuals, a lack of truth is often unintentional. You just didn't realize a key difference or a missing piece of information, and you proceeded based on different assumptions. Once they're brought to light, the matter is quickly settled, and an effective collaboration or agreement can be reached.

You can control people by intentionally leaving out the truth, by presenting a picture that is different from the reality. You can make a lot of money by making some cheap crap look expensive and attractive. You get votes by leading lots of people to believe you care about their interests.

At a very practical level, you can't make very good decisions when you don't have the correct information.

That is of particular importance in networking, in cooperation and collaboration. It is of huge importance in harnessing the self-organizing power of groups, in the hope of increasing collective intelligence.

See, if every connection formed between two nodes in a network is based on lies and misinformation, not much synergy is achieved, and the connections will not be very effective. Imagine that each node in a network provides some kind of statement of "This is what I'm about. This is what I provide. This is what I need." and nodes connect with each other based on that, then it is important that such statements approximately represent something actual. If the people who say they provide funding have no money, and the people who repair cars don't know anything about cars, and the people who take care of children don't like kids, and the people who say they can fix things have no clue how - obviously the wrong connections are being made. You don't get the right people for the job, you don't find the right collaborators, you don't get the laundry detergent with the best price/quality ratio.

It might not make sense to describe it mathematically, but these errors in connection will certainly add up quickly, maybe exponentially. If you're trying to do something big, or you're part of a big network, these kinds of errors in connection might easily add up to making the whole thing completely ineffective.

Conversely, if you create a network of true connections, where it is clear what each node does, what is supplies, and what is needed, it starts scaling. Imagine the kind of superconductivity that takes place when all information is complete, relevant and correct. Self-organization can scale rapidly if there's little loss of integrity from untruth in each connection.

Currently, most types of organization are having a problem there. Even the very small organization of a single relationship between two people. Even people who've been married for years typically have a considerable problem saying the truth and relating based primarily on what is true. So, even more so, the more people you put together.

Our current civilization is to a large degree based on manipulation through untruth, by the few, of the many, exactly because we aren't good at cooperating truthfully.

The majority of the population in the industrialized world are employees. They produce a value for somebody else which is, on the average, a lot higher than the value they're being paid. They do that in part because they don't know how to produce that value on their own, and in part because they don't know the value of what they're producing. The reason they don't know those things is because the information isn't easily available. Rather, they're presented with entirely different and misleading information, emphasizing the stability of their situation, their benefits, their rights, random entertainment, weather and traffic reports, etc.

It typically isn't a matter of evil intentions on the part of the few who control the many. It is currently the most pragmatic and efficient choice. It is relatively more practical and productive to borrow money to create a company and hire a bunch of people and tell them what to do than it is to participate in a bottom-up self-organizing network of the same number of people. Not always. Sometimes small groups of people will freely do something great, without coercion, without needing payment. It is still a bit of an exception, but it is an important enough exception to indicate significant future possibilities. Sometimes open source communities will create a great product, fairly efficiently, for free, because a number of people voluntarily gather around a need or a solution, communicated clearly and truthfully enough so that they all can sense it, in one form or another.

Fuzzy projects and problems aren't yet easily undertaken by cooperative groups. Oh, strictly hierarchical groups are on their way out, but corporate network-like structures are still based on a hierarchy of control. The top still pays salaries and reaps the profit and outlines what one should work on, even if the finer details are loose.

There is lots of good information easily available. But huge areas are covered only by wildly misleading information, or information is largely missing, and that fact is well hidden. Do you think you know how most people make their money, or how large cooperations make their money? Sure, you can easily learn the average salaries of people in different professions, and the type of work they do, and you can easily look up the profits for public companies. But what actually is going on is mired in many layers of obfuscation.

Good information is something you readily can act upon and use. If I don't know how to fix the faucet in the bathroom, and I receive the right information, then I'll be able to fix the faucet. Maybe I first need to go to Home Depot and get a tool or a part, but that would be part of the good information, and I can still get the result I seek, right here, today.

There are plenty of outfits that will promise you similarly readymade information on how to make a good living doing one thing or another. Say, Internet Marketing or MLM. But once you receive that $2000 get rich quick manual or your supply of MLM vitamins, you discover that the instructions just don't get you there. They might be technically correct, and they might even give you a good overview and teach you something, but they're leaving out the specific information you would need to act in an effective way.

I have lots of friends online and offline. Yet I'm not really sure what to do with most of them. I mean, what can I do for them, what can they do for me? Oh, we don't have to do business in order to be friends, but if we do have something to offer or something we're looking for, it would be nice if we all knew what it was. And, I must admit, as to the majority of the people I know, I don't really know what they can do, and I probably haven't told them honestly what I need and want.

It is hard to be honest. If somebody asks me what I do or how I'm doing, I'm likely to tell them I'm fine, and things are going well, and I'll give them some general idea of what I do, which usually doesn't match neither what I actually do nor what I'd like to do. Why do I do that? In part because I myself am a little fuzzy on what it is I'm here for, and in part because I'm embarrassed if I actually need something, or I'm failing at something, and I'd like to look good. Different people have different hangups, but it is rare to get immediately actionable truth out of anybody.

Now, imagine that we were able to tell the honest truth most of the time. Imagine that it would be easy and natural to record and share the information about what really is there. Then imagine the possibility that lots of things actually would fit together when a lot of us start doing so. You know, I have something you need, you have a solution to my problem, X has the information that Y needs, A has a resource that B knows how to use. Synergy is much more likely when everything is visible.

Do our communication and collaboration tools lead us to be more or less honest? Do they increase truth, or obfuscate it? Do I have to wear a mask in order to protect myself, or do I get empowered by showing my real face?

How can we create environments where the truth is empowering?

I'm not talking about ultimate truth about the meaning of life and the universe. Simply, as I mentioned, a correspondance between what is going on and what one says is going on.

Masses of people who need to keep up appearances, trying to adhere to norms they never consciously agreed to, are relatively easy to control. They can be rendered rather harmless, as they each pursue individual rewards that don't truly match what they need and want.

If we make collaborative tools that simply reinforce our inclination to keep up appearances, they won't go far. If they only help us exchange impressively sounding declarations, abstract positions and lists of accomplishments, they won't have accomplished much.

Good information is actionable. It isn't just something to find interesting and to collect and pass on. There should preferably be something you can do about it or with it right now.

It is in itself a fairly fuzzy proposition to write an article about the need for truth in collaboration. Does that change anything? Maybe, maybe not. What is exactly the truth I'm calling for? I can only give vague examples.

There's a transparency that is needed. A lack of resistance. A matching of receptors. Things that match match. If one puts the wrong labels on stuff, one might erroneously try to match things that really don't fit.

Collective intelligence has something to do with increasing the number of opportunities for stuff to connect up, and lowering the resistance to it happening. Lacking or incorrect information are forms of resistance. Correct and complete information decreases resistance and increases connections.