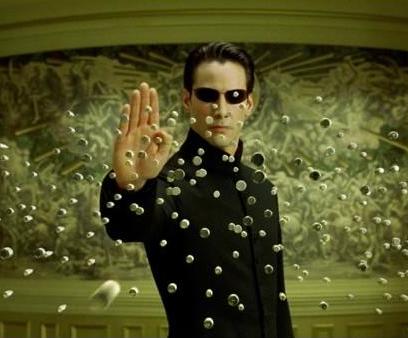 by Flemming Funch

I had kept in the back of my mind the memory of the best feedback anybody ever gave me on my blog. I hadn't made an effort to remember exactly who said it or what they said, but I remembered the core feeling of it. But now that I suddenly decided to find it again, I had quite some difficulty doing so. My blog doesn't have a search on feeling. But finally I found it. It is from this article: The things to do. It might well surprise you that I think it is the best comment I got, because it certainly isn't the most glowing praise I've received. Lots of people have said some very, very nice things about me, and I'm happy for it. But this was more about providing an insight. In this case an insight into how and why I write. This is the central part of the comment from lugon:
I don't think I'll spoil any secret if I say something of what's in Ming's writing. It's just slow mo! Just imagine a bike running across the fields: it leaves many small curves untouched. Ming just takes it slow and so his bike touches all those small curves. Which is interesting, considering it looks like he's at full speed all the time.
That rang a number of bells for me. Nobody else has ever described it like that, before or after. I love writing, or rather, I love when I manage to express something real in writing. I don't do it very often. I've actually done it rather little in the last few years. When I get away from it, I have a hard time finding the path again. I might make attempts, but it just isn't right. But when it is right, it is like that. Freezing the moment and describing everything that's in it, while simultaneously being full speed ahead. It is really just being mindful of the experience one is having. But I want to live there more.