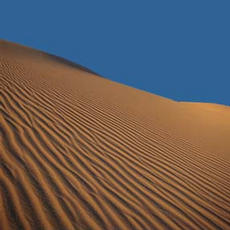 by Flemming Funch

A nice introduction to self-organization by a physicist, Cosma Rohilla Shalizi.
"Something is self-organizing if, left to itself, it tends to become more organized. This is an unusual, indeed quite counter-intuitive property: we expect that, left to themselves, things get messy, and that when we encounter a very high degree of order, or an increase in order, something, someone, or at least some peculiar thing, is responsible. .. But we now know of many instances where this expectation is simply wrong, of things which can start in a highly random state and, without being shaped from the outside, become more and more organized. Thus self-organization, which I find to be one of the most interesting concepts in modern science --- if also one of the most nebulous, because the ideas of organization, pattern, order and so forth are, as used normally, quite vague."
His Ph.D. thesis was about quantifying self-organization. The complexity of a process can in principle be measured by how much information is needed to predict its future behavior. So, a process is self-organizing if its complexity is found to increase, while the input is either constant or random. He also gives some history of the concept of self-organization:
"The idea that the dynamics of a system can tend, of themselves, to make it more orderly, is very old. The first statement of it (naturally, a clear and distinct one) that I can find is by Descartes, in the fifth part of his Discourse on Method, where he presents it hypothetically, as something God could have arranged to have happen, if He hadn't wanted to create everything Himself. Descartes elaborated on the idea at great length in a book called Le Monde, which he never published during his life, for obvious reasons."