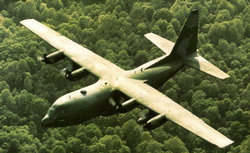 by Flemming Funch

Britt Blaser has a weblog called Escapable Logic - Design Study for a New MicroEconomy, and he writes about many things that interest me greatly. And he's one of those people who write so eloquently and put things so precisely that I sometimes feel like a neanderthal when I go back and look at my own writings. John-Perry Barlow is another person like that. Oh, no great reason to cheer me up, I know that I occasionally manage to say something clear and compelling as well. As to Britt, well, I'm from Denmark, so I would have expected from his name that he'd be a pretty blonde Swedish girl, but he's very much a guy. He's been around, and he's a Viet Nam veteran. Yesterday he talks about the difference between leaders and managers, and he also rants a bit about his resentment against somebody like George Bush, Jr. who belongs to a class where he can put an apparent military career on his resume, without really having to show up much. Managing without leading. I can very much understand that.
"The current manager-in-residence, George II, went through the motions of flying F-102s on training missions with the Texas Air National Guard during the Viet Nam unpleasantness, in a squadron noted for its population of the scions of the Texas elite. (He was admitted to pilot training ahead of a coupla hundred more qualified other rich kids, despite having flunked the entrance exam. As if that weren't little enough, the record seems clear that he was too busy on a political campaign to show up for service when assigned to Alabama for his last year of duty. Can you imagine what Colin Powell, a real soldier, thinks of this guy?

My personal resentment may stem from the fact that I enlisted in the Air Force at the same New Haven office as George, about 3 years earlier. About a week before he enlisted, I was on the C-130 that evacuated the last Marines from Kham Duc Viet Nam (the one before us was shot down on takeoff, killing all 150 souls on board). A month after George started his USAF Adventure Camp, I got shot down at Katum, Viet Nam. The real world has real work to be done. Leaders do that work and teach others. Managers arrange the doing of real work."
And, in case you don't know about Kham Duc, this is from one of the references mentioned:
Although very little has been written about it, the events of May 12, 1968 are among the most heroic of the Vietnam War, in fact of any war. On that day, a handful of American US Air Force C-130 and US Army and Marine helicopter crewmembers literally laid their lives on the line to evacute the defenders of the Civilian Irregular Defense Corps camp at Kham Duc, an outpost just inside the South Vietnamese border with Laos.
I think war is a horrible and often senseless thing, but there is something to say for the guts and courage of those people on the ground or in the air who actually DO sfuff, and who end up putting their lives on the line to save the lives of others. A lot to say.