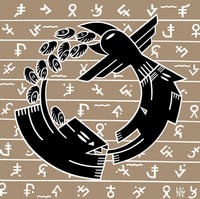 by Flemming Funch

Jim Moore elaborating on his Second Superpower meme:
"How do we strengthen the Second Superpower? What are the next vital developments we need to make? Are there one or two things which, if accomplished, would enable more rapid and fuller evolution of emergent democracy and the second superpower? Are these spiritual, technical, political, or in our collective mindset?

In ecology there is a sub-field called "assembly rules" that seeks to understand the combinations of species that are required for a functioning ecosystem. The field goes farther and looks for the sequences by which a few species can establish a foundation on which others can grow. Aspen trees stabilize nitrogen in the soil, making a place for hardwoods to follow. Lichens break down volcanic rocks into a primitive soil, mosses and ferns follow.

I wonder, what are the assembly rules for emergent democracy?"
Ah, yes, yes, that's the kind of questions we need to delve into. Recipes for generative diversity.