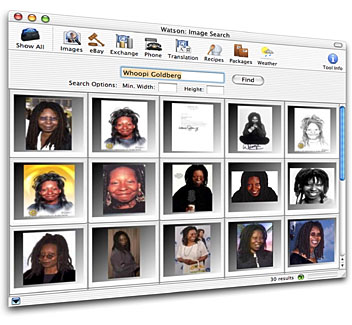 by Flemming Funch

"Microcontent" seems to be one of the buzzwords now. So, what is that, really?

Jakob Nielsen, interface guru, used it (first?) in 1998 about stuff like titles, headlines and subject lines. The idea being that first you might see just a clickable title, or a subject line of an e-mail, that you then might or might not decide to open. So, that title needs to be representative of the full thing, or you might not click it, or you'll be disappointed when you do. Microcontent (the title) needs to match macrocontent (the page, e-mail, article).

Now, that doesn't quite seem to be how "microcontent" is used nowadays. OK, on to 2002, Anil Dash says this, talking about a client for microcontent:
Microcontent is information published in short form, with its length dictated by the constraint of a single main topic and by the physical and technical limitations of the software and devices that we use to view digital content today. We've discovered in the last few years that navigating the web in meme-sized chunks is the natural idiom of the Internet. So it's time to create a tool that's designed for the job of viewing, managing, and publishing microcontent. This tool is the microcontent client. For the purposes of this application, we're not talking about microcontent in the strict Jakob Nielsen definition that's now a few years old, which focused on making documents easy to skim.

Today, microcontent is being used as a more general term indicating content that conveys one primary idea or concept, is accessible through a single definitive URL or permalink, and is appropriately written and formatted for presentation in email clients, web browsers, or on handheld devices as needed. A day's weather forcast, the arrival and departure times for an airplane flight, an abstract from a long publication, or a single instant message can all be examples of microcontent.
Oh, and an absolutely excellent article it is. It calls for the building of a client, a program that will allow us to consume and create microcontent easily. Not just aggregate it, but allow us to use it in meaningful ways. I.e. seeing the information how we want to see it, without having to put up with different sites' different user interface quirks. Good examples he gives at the time is Sherlock or Watson on Macs. You can browse pictures, movies, flight schedules, ebay auctions and more, all from the same interface, and without having to go to the sites they actually come from. But we're still not quite talking open standards for all that.

What is needed is the semantic web, of course. Where all content has a uniform format, and is flagged with pieces of meaning that can be accessed and collected by machines. Isn't there yet. Many smart people are playing with pieces of it, like Jon Udell, or Sam Ruby. Or, look at Syncato. All stuff mostly for hardcore techies at this point. But the target is of course to eventually let regular people easily do what they find meaningful with any data that's available on the net.