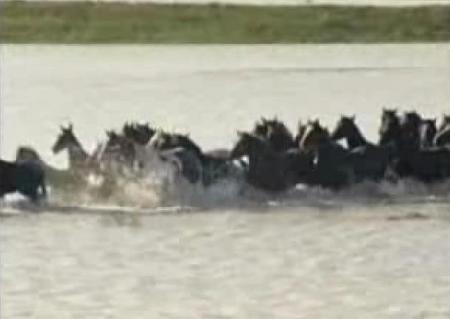 by Flemming Funch

One of these things people send you in e-mails:
Did you hear about the horses that were trapped for 3 days on a tiny piece of land in flooding wind and rain in the Netherlands?

Apparently it had the nation mesmerized, watching about 100 horses huddle against the wind and having to watch 18 of them die.

First firemen, then the Dutch army, tried to rescue them - both unsuccessfully. So 4 WOMEN on horseback rode out to the rescue.

Here's a video of it. This is such a wonderful thing to see!
Yeah, it is, particularly when somebody sets it to a Vangelis soundtrack. You find it here.