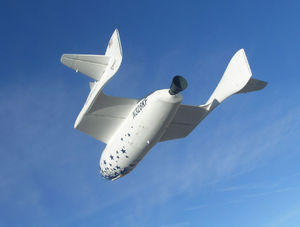 by Flemming Funch

Wall Street Journal: Prizes for Solutions to Problems Play Valuable Role in Innovation.
The outfit that gave $10 million in 2004 to the first team to build and fly a spacecraft capable of carrying three people into space twice within two weeks has morphed into the X-Prize Foundation. With the backing of a Canadian diamond-mining magnate, it's now offering $10 million to the first team that can build and demonstrate a device to sequence 100 human genomes within 10 days or less (visit the contest site). The Rockefeller Foundation also is getting into the act to help solve science and technology problems faced by the poor.

"'Prize philanthropy' is useful for breaking a bottleneck where government bureaucracy and markets are stuck," says Thomas Vander Ark, who recently left conventional philanthropy at the Bill & Melinda Gates Foundation to run the X-Prize Foundation. While Gates and similar foundations "push" money on people to solve problems or meet social needs, he says, prizes "pull" people to problems.

Such prizes, newly popular and possible in an age of instant, cheap global communication, have a venerable history. In 1714, Britain offered £20,000 (roughly equivalent to £2.5 million, or $5 million, today) for a way for mariners to determine their longitude. Sir Isaac Newton was convinced the solution lay in astronomy. He was wrong: John Harrison, a working-class joiner with little formal education, built a clock that did the job. In 1919, hotel owner Raymond Orteig offered $25,000 for the first nonstop flight between New York and Paris. Eight years later, Charles Lindbergh won.
Interesting that it obviously isn't the actual money that does the trick. It cost more than $10 million to win the X-Price. Rather, it is the game that motivates. Rewards sometimes accomplish much more than investments could.