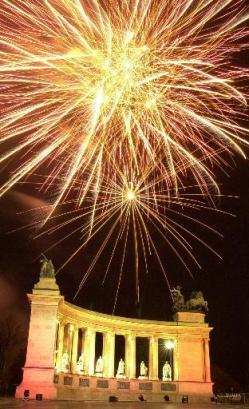 by Flemming Funch

Ten new countries joined the European Union today.
Poland
Czech Republic
Slovakia
Slovenia
Hungary
Estonia
Latvia
Lithuania
Malta
Cyprus
75 million more people. 455 million now.

The new people seemed to be very happy with it, with big celebrations and fireworks in all the new countries. People in the old countries probably didn't think of feeling the same about it. But watching the celebrations on TV was sort of contageous. I think it is a good thing.