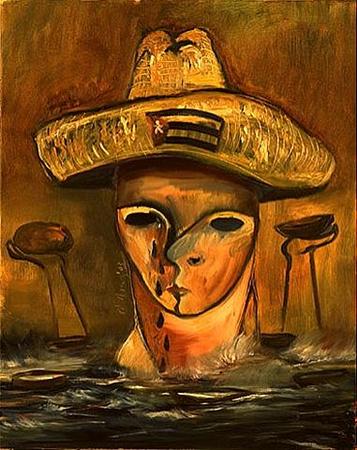 by Flemming Funch

Life2.0:
Here are 10 wonderful things that just seem to happen by themselves:

• Diversity & Harmony
• Connection & Friendship
• Self-organisation & Synergy
• Resonance & Synchronicity
• Insight & The spread of great ideas
• Emergence & Paradigm Shifts
• Learning & Growth
• Happiness & Flow
• Healing & Forgiveness
• Relaxation & Enlightenment

Not a bad list is it?

Don't you find it comforting to know that without our interference things have a way of working out just fine... that life is basically set up to help us succeed no matter what? And all of these phenomena seem to work whether we believe in them or not. Philip Dick defined reality as 'that which, when you stop believing in it, doesn't go away'. All 10 appear to pass that test too.

But notice one thing... none of these can ever be planned or organised. In fact, the more we try to do so, the more they slip through our figures. For sure, there's stuff we can do to induce the 'right conditions' but at the end of the day they come for free and seem to happen best we just get out of the way.
My favorite stuff in life is that kind of stuff that comes for free, the stuff one can't control, but that is great when it happens.

And my favorite passtime is to try to figure out how to make those kinds of things happen anyway.

That's a bit of a paradox, of course. How do you make things happen that happen by themselves under complex conditions you don't really understand? We recognize it when it happens, and, yes, part of the key is to be open to to it, but how do we increase the frequency, how do we make it more likely, and more powerful?

This kind of knowledge is surprisingly scarce, but not altogether non-existent. It tends to be fuzzy, particularly to people who're looking for something finite and linear and logical, something one can plan and execute and control. You can't fully control it. You can't force anybody to be happy. You can't order anybody to be in a state of flow. Rather, if there's anything you can do, it will be with a mixture of parts you control, and parts that are out of control. And it has to be the right parts that are controlled, and the right kind of parts that are moving by themselves.

You can't organize emergence. But you can organize many other things. Some environments and some organizations are more conducive to emergence.

You can't force synergy. Some things work together and others don't. It is not a lottery either. An eco-system in nature is complex and sometimes surprising, but there are principles and rules at work. System kinds of principles, not hierarchical org-chart kinds of principles. Enough diversity, but not too much either, and the right kind.

Humans are still a little too dumb to really have it figured out. We often suffer from the hubris of thinking we can do better than nature and that we're smarter than the universe, and if we just submit it all to our will in a tightly planned and organized way, we've got it made. So our civilization has become very good at submitting parts of the physical universe to our wishes, and at ignoring the mess we create as by-products. And fairly bad at understanding things we don't control.

But, luckily, these kinds of mysterious emerging phenomena happen anyway. No matter what we believe, they take place. And somehow we're all still smart enough that we actually do recognize it, to some degree. Even the most fundamentalist materialist scientist will recognize the joy and wonder of the mysteries of the universe revealing themselves. Even the most stuffy psychiatrist who thinks you're nothing but a brain and that consciousness is a delusion will recognize happiness when he sees it.

You might still be considered a bit of a soft and gullible new age freak if you go around talking about harmony, resonance and synchronicity too loudly. But who cares. Ultimately, the reality of the universe wins out in any match against human intellect. If we are to survive, we'll have to come to terms with some of these things, and find ways of working with them, rather than against them. Great stuff will happen with or without us, and it is much more fun if it is with us and through us.