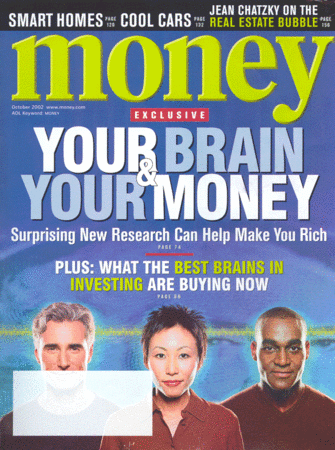 by Flemming Funch

What is "neuroeconomics"? See the Neuroeconomics Blog
Neuroeconomics is an interdisciplinary research program with the goal of building a biological model of decision making in economic environments. Neuroeconomists ask, how does the embodied brain enable the mind (or groups of minds) to make economic decisions? By combining techniques from cognitive neuroscience and experimental economics we can now watch neural activity in real time, observe how this activity depends on the economic environment, and test hypotheses about how the emergent mind makes economic decisions. Neuroeconomics allows us to better understand both the wide range of heterogeneity in human behavior, and the role of institutions as ordered extensions of our minds.

Hm, I suppose that is interesting. Does the brain make economic decisions? To a large degree, I guess. You get stimulated in various ways, your inhibitions get lowered, and you buy. But that's probably where we'll find a lot of the somewhat irrational reasons for economic activity, in neurological patterns. Probably won't turn up that rational agent that free market capitalist theory pre-supposes.

Anyway, we can of course imagine going all the way with this. Your brain is constantly wired and our signals are networked. Our electronic agents will negotiate transactions based on how neurologically motivated you are by the objects in question. So, if you really, really want it, you pay more. And pretty soon your bank account will automatically be debited when you walk by a billboard advertising swim suits. If you like it, that is. If you train yourself to have no reaction to anything, by taking lots of prozac and depriving yourself of sleep, or whatever, you can save a lot of money, as you'd always get it for the cheapest possible price.