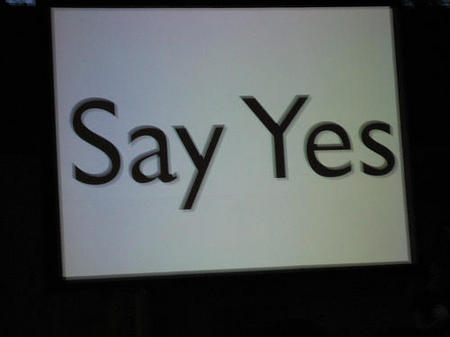 by Flemming Funch

So, Reboot was great. One of the best tech conferences around. Not that I go to many conferences these days, but I heard that said a number of times. See the list of participants, the program, blog posts via Technorati, and shared photos via Flickr.

The theme was renaissance. I can't think of a better theme. Ben Hammersley gave a hilarious (as usual) presentations on "How to be a Renaissance Man".

Otherwise, great speeches by Doc Searls, Stowe Boyd, Rebecca Blood, Hugh Macleod, Euan Semple, Loic Le Meur, Lee Bryant and many others, but those were some of the more well-known characters.

Particular topics I find interesting: The Global Microbrand, i.e. come up with something really unique and present it to the whole world; mobile or geo-aware applications of various kinds; practical application of standard tools and protocols (blogs, wikis, RSS, etc) for better information systems; Creativity; Participatory Culture; new kinds of economies. And Renaissance.

I would have liked more space for deeper dialogue. OK, the best value of conferences is usually in who you meet in-between, but it would be nice if it actually was scheduled more. You know, one spends most of the time listening to people who talk to you, one-way. That's a little tiring in length. I'd want to do something too.

Overall, very enjoyable, well-organized, by people who have a clue, and fun gettogethers before and after the conference.